Livestock & Fencing
Edcon Steel began as a family business 50 years ago. We started with a small metal shop in Sydney… and now service the coast to the Central West. While a lot has changed since then, one thing remains: a commitment to the best service possible.
With key stores in Orange and Bathurst, we've got to know the locals… and we understand just what our rural customers need. Our livestock options for farms include gates, ramps, races and feeders. And our comprehensive fencing materials includes posts and pipes, mesh, rail, W strap, wire and accessories.
We'd love to see you in store in Bathurst or Orange. Or you can contact us online for advice on the best livestock and fencing solutions.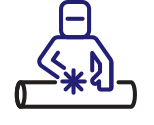 We cut all our steel products to size
You only pay for what you need. Just drop in for on the spot service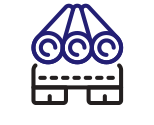 We'll package it securely
Once cut to size, we'll pack it safely so it makes it to you in perfect condition