➤
Mild Steel Square Box (SHS) Pregal Mild Steel
General
Pregal Square Hollow Sections (SHS) or Square Steel Tube is available in a variety of grades, finishes and materials. We stock metric (millimetre or mm) square sizes in a comprehensive range of sizes. Our steel stores are well stocked in Square Box Sections or SHS tubes available in dual grade or 350 grade mild steel All of our stocked Square Box Sections (SHS) can be cut to your requirements, and you can take part lengths or cut pieces while only paying for what you need (cutting charges apply).
Characteristics
A square tube of steel with an even, consistent finish, with a smooth rounded edge. Most Mild Steel Square Hollow Sections will be a cold formed Electro-Resistance Welded (ERW), producing enhanced strength in the finished square tube. This welding process will result in a weld seam. The external weld seam will be scarfed off resulting in a smooth finish on the external face, but the internal weld seam will remain protruding on the internal face of the tube. This weld seam remains untreated by the Galvanzing process. Several grades of Mild steel SHS may be available and care should be taken if a particular grade is required for your application.
Structurally, Steel Square Hollow Sections (SHS) are a material of choice for columns and posts. This is due to the higher strengths of the steel square hollow sections are made from resulting in lower weights for the same carrying capacity compared to other profiles and the square flat faces make it easy for construction and fixing to other items with our packing. You will not have to look far to see Square Hollow Sections (SHS) being used. Veranda Posts, columns supporting buildings, gate posts or fence posts square bx (SHS) is found everywhere in everyday life. Square Hollow Sections (SHS) is popular due to the smooth even finish on the outside faces, most Square Hollow Sections will have no sharp edges and require little clean up after fabrication.
Common Applications
Our Pregal steel Square Steel tubes are used for a vast array of applications. Our stock holdings are selected to help you get the Pregal Steel Square tube you need to get your job done. Typical Pregal Steel Square Hollow Sections applications are:
Structural - Columns and Frames
Mechanical - frames and assemblies
General Engineering
Furniture
Automotive
Trailers and Truck bodies
Marine
Fencing
Rural and Agriculture
Edcon Steel Tips
Pregal Steel Square Hollow Tubes is a general term Edcon Steel uses to refer to the variety of Steel Tubes that have been In-line hot-dip galvanized to AS/NZ 4792: Hot-dip galvanized (zinc) coatings on ferrous hollow sections, applied by a continuous or specialised process. Mills all have various trade names and specifications they will manufacture to DuraGal® - ALLGAL® - SupaGal®. All these products are generally interchangeable in most applications, however should you require specific properties or features of one of these branded products please ensure you inform our team prior to your order.
Australian Standards call for in-line tube markings. These are problematic with high spec finished, especially powder coating.
The stocked length, as well as the sizes (metric or imperial), will vary according to the material grade and size. The changes in length may be small, however, we recommend customers do their research on the lengths that their selected product comes in. A small change in the design lengths, can lead to greater product yield and less waste - saving you money.
Fencers and fencing contractors should discuss with our branches their requirements for fence posts. We stock pre-cut fence posts especially for fencers and we sell hundreds of these every week. We also have stock of quickset cement to provide a one stop shop for our fencers. We only stock these pre-cut fence posts sizes in Australian Made 350 or Dual grade AS/NZS1163 material, many other hardware suppliers will supply a cheaper but structurally inferior ERW tube or imported product. Our customers acknowledge the superior strength and quality of the posts we stock and we are pleased to say these customers have never reported a quality problem to us with our fence posts.
Weld seam is important to any customer who is looking to "Telescope" their Square Box Section. Telescoping of Square Hollow tube is common to allow parts to sleeve together or to be extendable with one typically smaller SHS sliding inside a larger SHS. There is a telescoping chart available on our website at edconsteel_a4-telescoping-chart.pdf
One further important consideration with all tubular construction is surface protection. All internal surfaces of tubes are not easily accessible (under statement). This means internal surfaces are not easily coated or painted. If you are making or getting items made from Square Hollow Section (SHS), Rectangular Hollow Section (RHS) or Circular Hollow Section (CHS) you should take care to ensure there is no way that moisture can enter the insides of your tubes, this will lead to corrosion problems especially in mild steel Hollow sections as there is no surface treatment or rust inhibitors on the inside of these tubes. For any harsh environment or marine applications (eg. boat trailers) you will need to look at having your steel hot dip galvanized. Due to the nature of the galvanizing process, this is the only way to economically provide surface protection to the outside and inside of hollow steel sections.
Surface Preparation and Coatings
Not to be confused with Hot Dip Galvanizing (HDG), inline tube galvanising plants are generally lighter or thinner coated products that have the advantage of a smooth even finish compared with thicker HDG coatings, less weld fume compared with thicker HDG coatings and no need to be ground before welding. These considerable advantages will need to be offset with the limited corrosion protection thinner galvanized coatings offer your steel. Typically in-line and pre-galvanized coatings will be used in various forms of structural fabrication from benign to mild and moderate corrosion environments and can be readily used in sheltered (internal) environments. For harsher or more aggressive environments you should refer to AS/NZS 2312.
The usual ILG100 coating will have Minimum average coating mass of 100g/m2 total. The normal minimum average zinc coating weight is 50 grams per square metre on the inside and outside surface of the tube. These galvanized finishes will then have a clear water-based polymer coating to protect the steel from water in transport and storage.
Recommended Products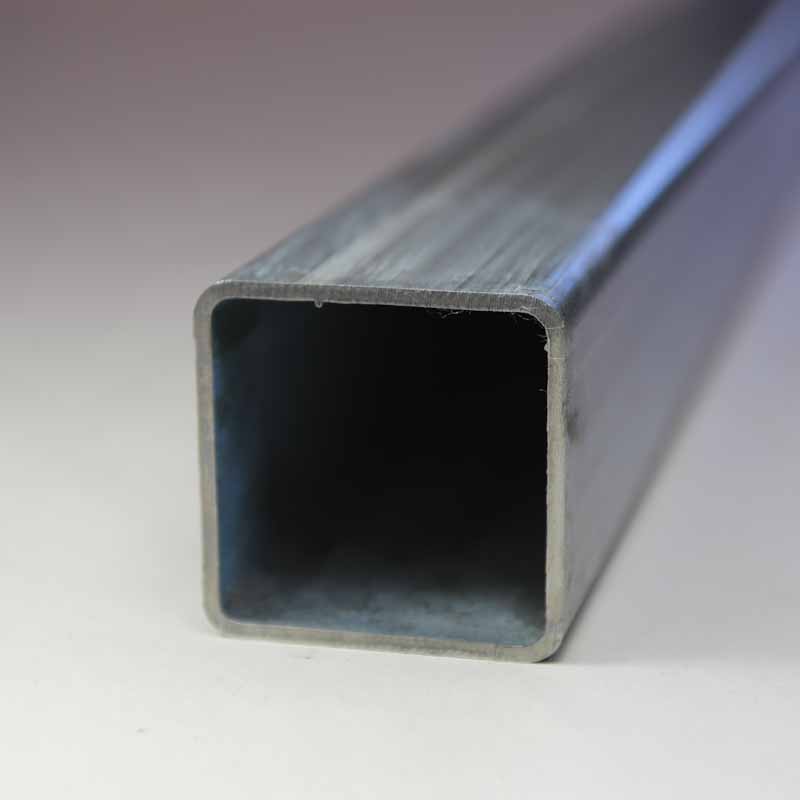 Square Box (SHS)
90x90x2.0 SHS Pregal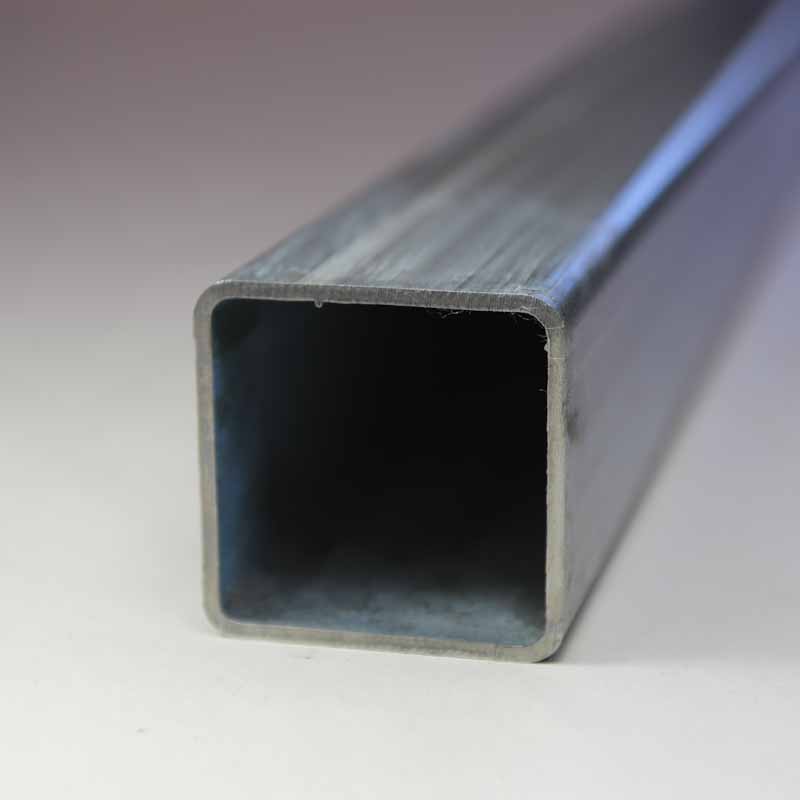 Square Box (SHS)
25x25x3.0 SHS Pregal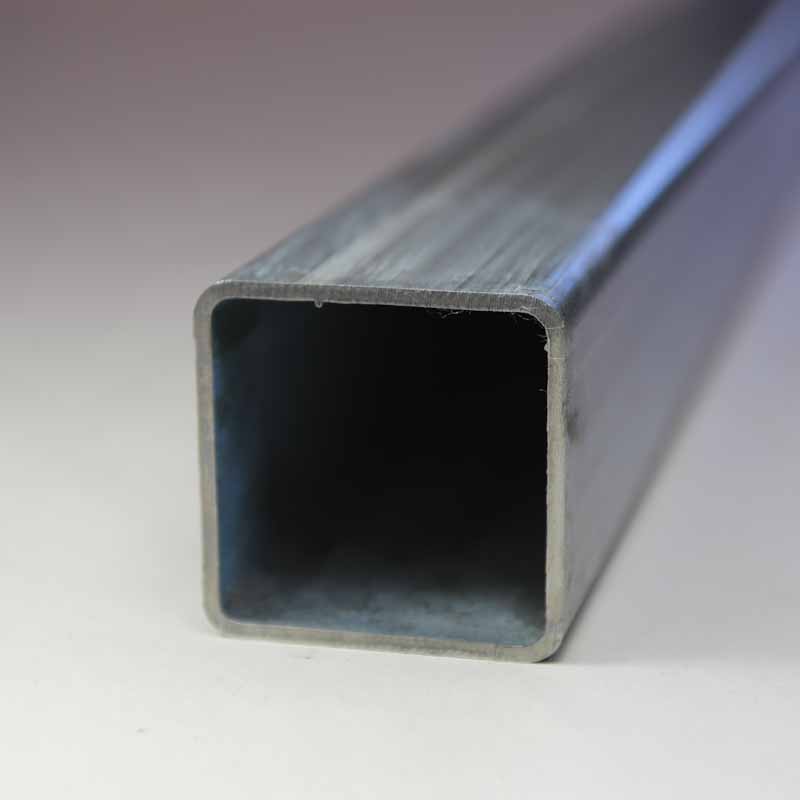 Square Box (SHS)
89x89x5 SHS Pregal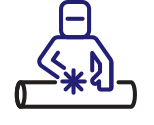 We cut all our steel products to size
You only pay for what you need. Just drop in for on the spot service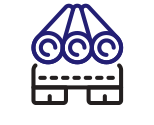 We'll package it securely
Once cut to size, we'll pack it safely so it makes it to you in perfect condition