➤
➤
Mild Steel Sheet & Plate Corten - WR350
| Stock Code | Description | Dimensions (mm) | Standard Length (mm) | Kg per Unit | |
| --- | --- | --- | --- | --- | --- |
| BSHT.C.1.6.1200.2400 | 1.6mm Corten/Lyten/HW350 1200x2400 | CHECK STOCK - NOT STOCKED AT ALL LOCATIONS | 2400 x 1200 | 35.04kg | View Price |
| BSHT.C.3.1200.2400 | 3.0mm Corten/Lyten/HW350 1200x2400 | CHECK STOCK - NOT STOCKED AT ALL LOCATIONS | 2400 x 1200 | 67.82kg | View Price |
| BPLT.C.5.1500.3000 | 5.0mm Corten/Lyten/HW350 1500x3000 | CHECK STOCK - NOT STOCKED AT ALL LOCATIONS | 3000x1500 | 176.62kg | View Price |
| BPLT.C.6.1500.3000 | 6.0mm Corten/Lyten/HW350 1500x3000 | CHECK STOCK - NOT STOCKED AT ALL LOCATIONS | 3000x1500 | 211.95kg | View Price |
General
Commonly known as COR-TEN or Corten Steel. The name Corten is a trademark name held by United States Steel Corporation for their grade of A 242 weathering Steel. This name is commonly used in Australia to refer to Weathering Steels and the many forms of weathering steels that are imported under the name Corten while not being sourced from the US. Australia does manufacture weathering steels - BlueScope Steel manufactures REDCOR® (formerly Lyten) WR350 grade steels.
Characteristics
WR350 Grade is a structural grade of weather resistance steel. Fashionable in landscaping and cladding applications Weldability requires research to achieve similar weathering characteristics to the parent material. Increasingly popular for landscaping and architectural applications REDCOR® is reemerging as a cost effective solution for Road/ Rail Bridge designs bypassing the need for surface treatments after fabrication.
Common Applications
WR350 Corten or Redcor® Hot Rolled plate has a wide range of applications, it can be profile or laser cut, formed & bent, threaded, drilled for use in :
Building and Construction
Landscaping and garden edging
Cladding
Rail
Bridges
Edcon Steel Tips
Care should be taken with the placement of this product as the rusty surface will stain surrounding surfaces.
Colour retention across welds can be achieved by appropriate electrode selection. Welds may be susceptible to hot cracking
Weathering steels are not recommended without further protection for buried or submerged situations or for applications exposed to concentrated industrial fumes or severe marine conditions
Limited sizes and thicknesses are available in Australia, so client should research availability prior to finalise designs.
Surface Preparation and Coatings
This product is not normally coated. The finish and appearance of an uncoated metal will depend on a variety of factors like atmosphere and contaminants the metal is exposed to, as well as variations in the chemistry of the base metal. These factors will be outside of the control of the manufacturer.
All Steel | All Mild Steel | All Sheet & Plate | 250 Grade Mild Steel Plate | Home
Recommended Products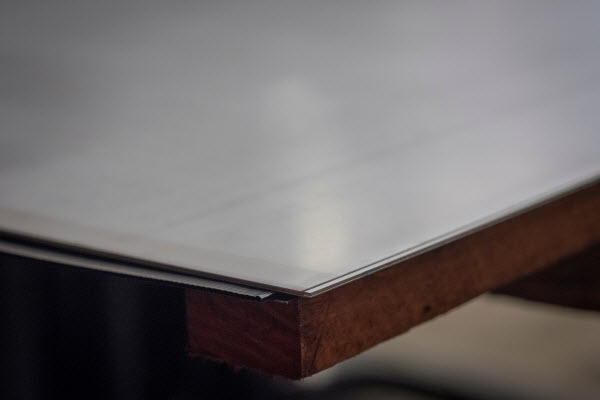 Sheet & Plate
1.6mm Corten/Lyten/HW350 1200x2400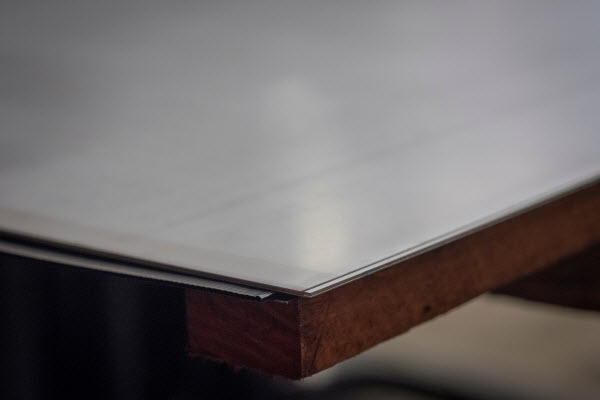 Sheet & Plate
6.0mm Corten/Lyten/HW350 1500x3000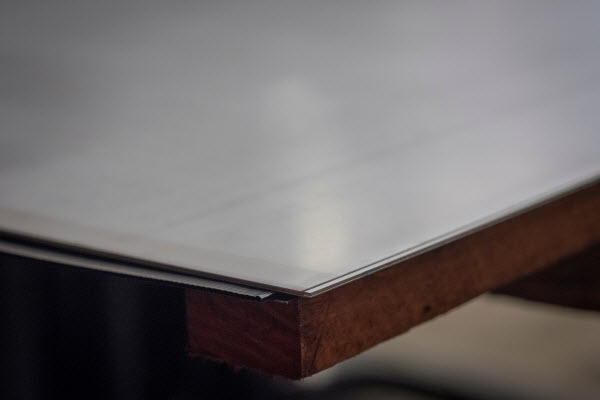 Sheet & Plate
5.0mm Corten/Lyten/HW350 1500x3000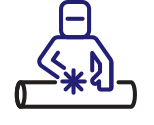 We can cut most of our steel products to size
Cropping, coldsawing, bandsawing & guillotining in house at all of our steel stores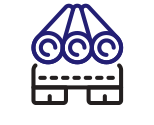 We'll package it securely
Once cut to size, we'll pack it safely so it makes it to you in perfect condition