Mild Steel
Edcon Steel are metal experts… and we know steel inside and out. With stores from the coast to the Central West, and Australia's most comprehensive selection online, our steel is used across diverse sectors including construction, agriculture, auto and boating… and for residential and personal projects.
Mild steel is one of our specialities. Its low carbon content so more malleable than other steels, and it has a high impact and tensile strength, good breakage resistance and excellent weldability and machinability.
Our mild steel options include angles, bars, boxes, beams, columns, pipes and plates. And we cut to size, and in most cases, deliver.
Use the selector below for a quote, browse our catalogue… or contact us to find the best mild steel for your project.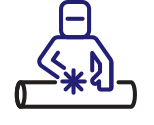 We cut all our steel products to size
You only pay for what you need. Just drop in for on the spot service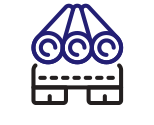 We'll package it securely
Once cut to size, we'll pack it safely so it makes it to you in perfect condition