Steel
Our name says it all. Here at Edcon, we live and breathe steel… and we have for over 50 years. So, no matter what size, shape or section you're after, Edcon Steel can help.
We've spent years getting to know the construction, engineering, aviation, automotive, farming and marine markets. We service everyone from major names like Multiplex to clients with remarkable personal projects.
With the biggest steel range in Sydney - and Australia's most comprehensive selection online - we also have steel in every shape, grade and dimension. We can cut to size, and in most cases, deliver.
If you're ready to shop steel, browse our range. Or get in touch and we'll help you choose the right steel for a superior project solution.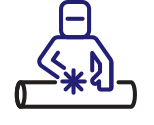 We cut all our steel products to size
You only pay for what you need. Just drop in for on the spot service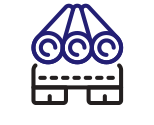 We'll package it securely
Once cut to size, we'll pack it safely so it makes it to you in perfect condition