304 Stainless Steel
Edcon Steel have decades of metal expertise, stores from the coast to the Central West and Australia's most comprehensive range online, so if you need stainless steel in any size, shape, grade or dimension, we can help.
We service diverse markets including agriculture, automotive and boating. We're here for tradespeople, home builders and renovators. And for years we've been providing first-class steel solutions for major construction contractors including John Holland and Multiplex.
Our 304 stainless steel products include angles, bars, boxes, C sections, tubes, pipes, plates and accessories. We cut to size, and in most cases, we'll deliver too.
Ready to get started? Simply use the selector below for a quote, or contact us for advice on the best stainless steel for your project.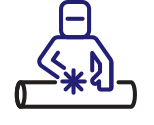 We cut all our steel products to size
You only pay for what you need. Just drop in for on the spot service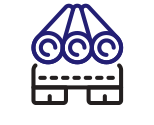 We'll package it securely
Once cut to size, we'll pack it safely so it makes it to you in perfect condition