➤
➤
Aluminium Sheet & Plate 5 Bar Tread Plate
General
5-Bar Aluminium Tread Plate has one side raised in a distinct cross hatch 5 bar pattern to provide grid for use in flooring, tread and walkway applications. It is light, formable and relatively soft making it easy to work into shapes, drill and is resistant to corrosion in all but the harshest of conditions. The combination of these properties in one material make it a popular choice for fabricators and handymen.
Characteristics
Aluminium Sheet and Plate is available in a variety of grades and tempers for more info - read more. 5052 Grade Aluminium Sheets has excellent corrosion and weldability making it a preferred material for boat and marine applications. Typical Properties for 5052 H34 :
| | |
| --- | --- |
| Density | 2,660 kg/m3 |
| Tensile Strength | 235 MPa |
| Brinell Hardness | 75 HB |
Common Applications
With it with its light weight and easy workability, Aluminium Sheets can be cut, folded punched , drilled and welded for :
General Sheetmetal and fabrication work
Architectural applications
Automotive applications
Marine & Boating Applications
Edcon Steel Tips
All our steel store will have guillotines available to cut aluminium steel sheet to your custom sizes, and you will only pay for what you need* .
Due to the cutting on site our branches hold plenty of smaller "offcuts" which may be available at a discounted rate to help with customer's smaller requirements.
Surface Preparation and Coatings
Aluminium sheets will have a flat smooth mill finish with no protective coatings. There are many options for further treatment of aluminium and this adds to its appeal and versatility. There are many benefits to aluminium's light weight and softness for working, but a being a softer metal it is more subject to scratching and gouges.
All Steel | All Aluminium | All Aluminium Sheet & Plate | Aluminium Propeller Plate | Home
Recommended Products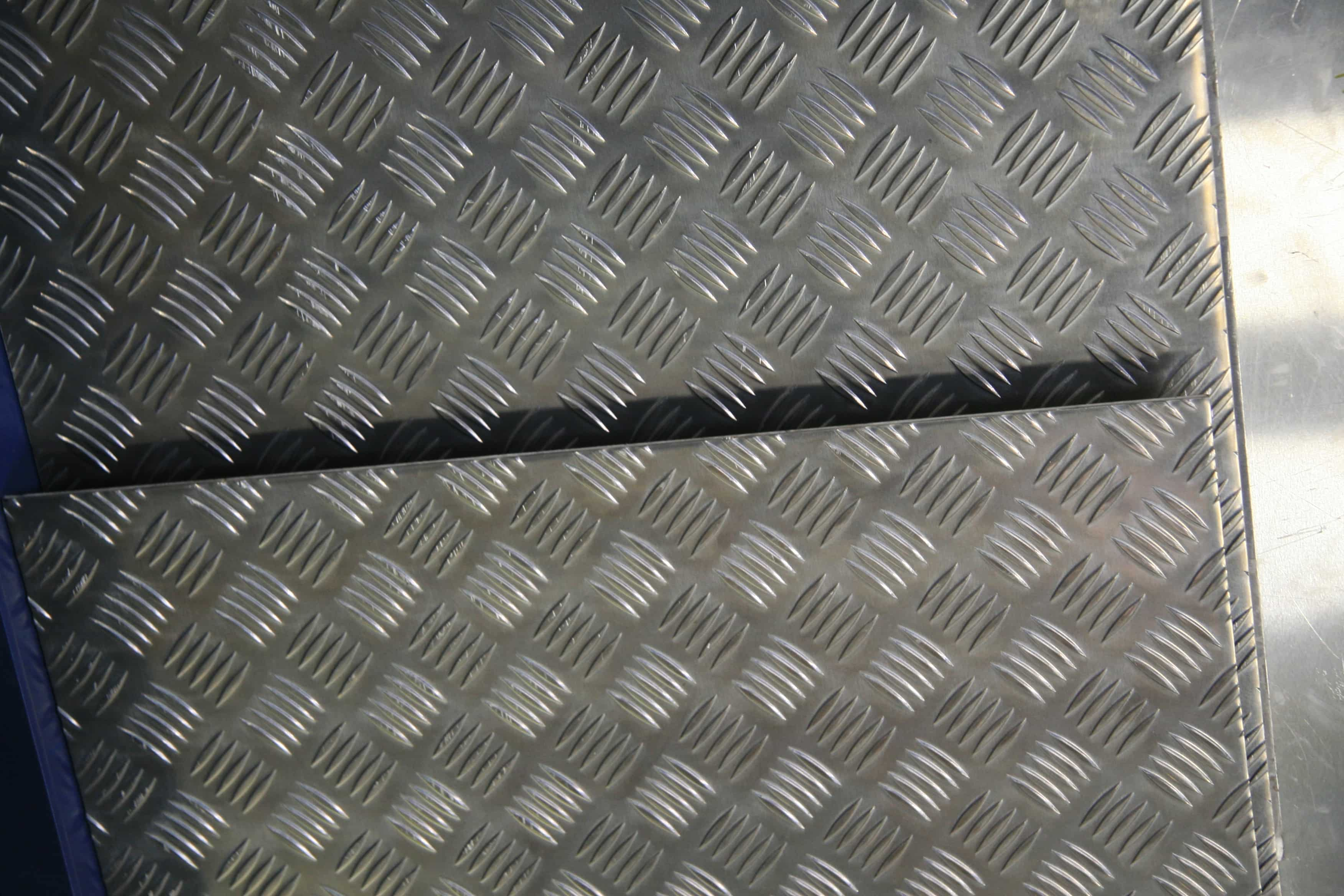 Sheet & Plate
1.6mm Alum 5052 5-BAR Floor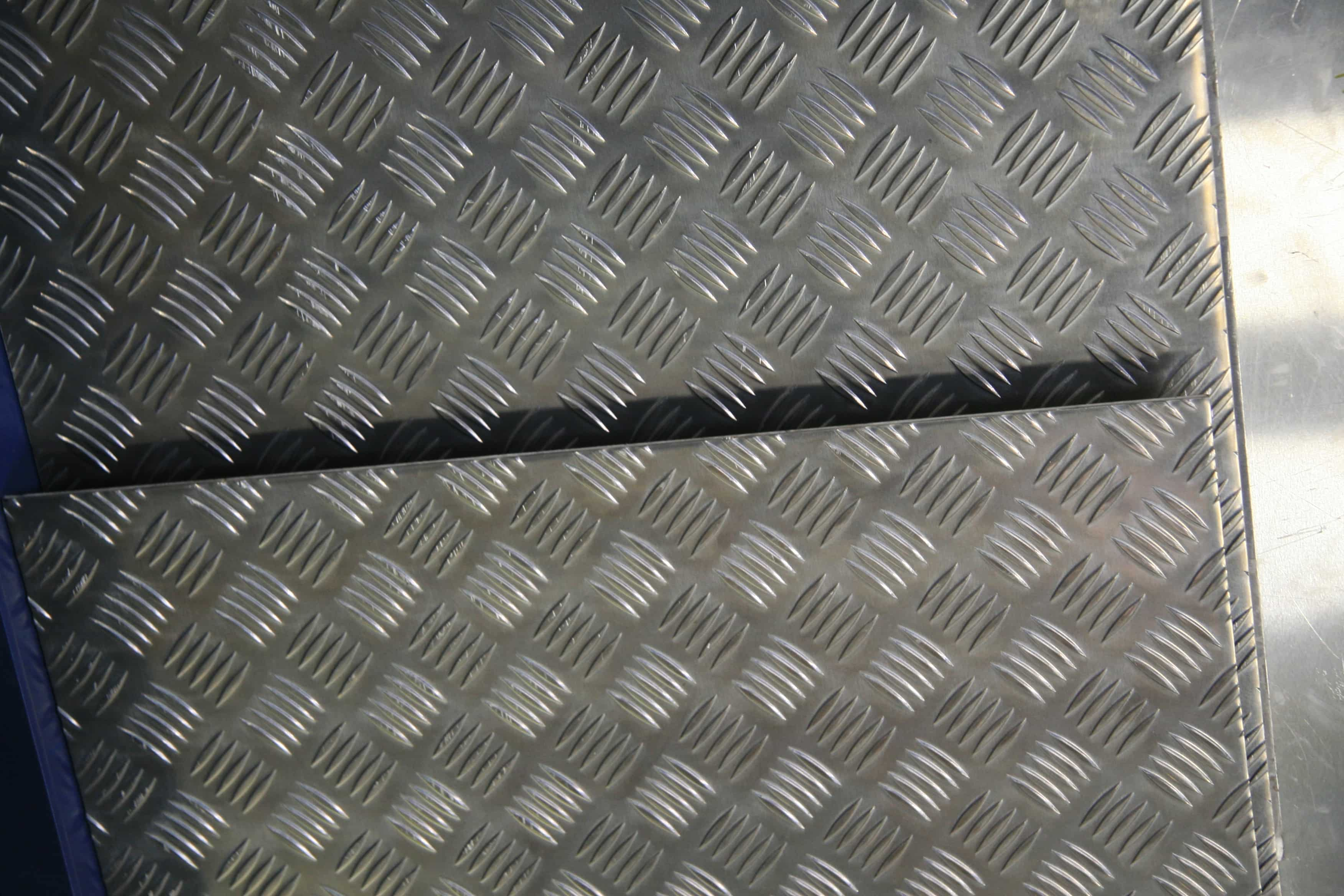 Sheet & Plate
2.0mm Alum 5052 5-BAR Floor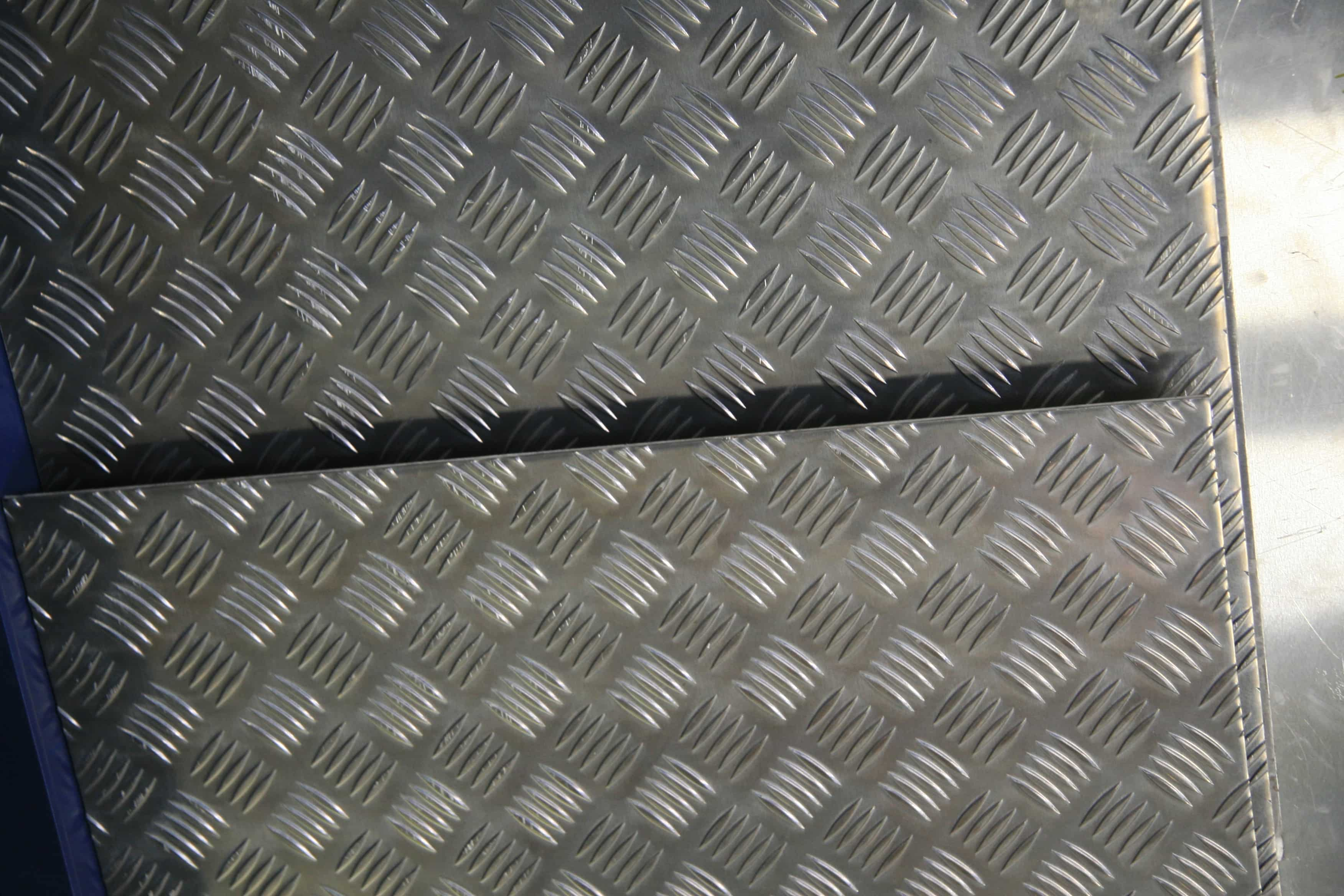 Sheet & Plate
4.0mm Alum 5052 5-BAR Floor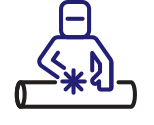 We can cut most of our steel products to size
Cropping, coldsawing, bandsawing & guillotining in house at all of our steel stores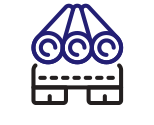 We'll package it securely
Once cut to size, we'll pack it safely so it makes it to you in perfect condition